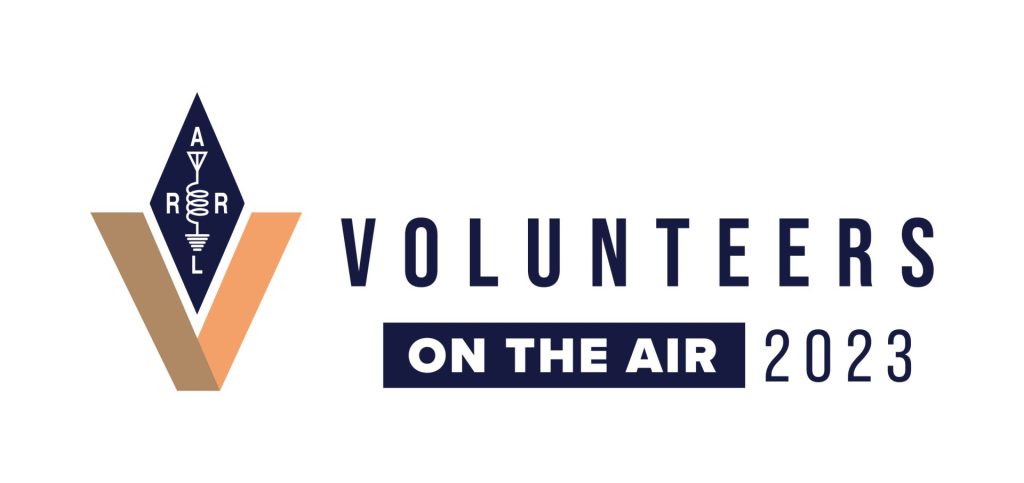 Portable W1AW Operation
As a part of the ARRL Year of the Volunteer celebration, operators in Louisiana will have the weeks of June 6 to June 13, and December 6 to December 12 to put the famous W1AW callsign on the air.
Who Can Be A W1AW/5 Portable Approved Operator?
If you wish to be one of the official W1AW/5 authorized operators for Louisiana, register via the Scheduling Tool. When approved, you may subject to the coordinator's approval, select any available one-hour operating time slot for the band and mode (SSB, CW, Digital) of your choice, except operation on 12 Meters, 17 Meters, 30 Meters, 60 Meters, 630 Meters, and 2190 Meters is prohibited.
Approved operators must use an approved electronic logging program capable of creating an ADIF file. W5WZ is most familiar with and therefore recommends N1MM+; create a DX/General Logging type log, and use the one log for all of your operating sessions. Feel free to log callsigns, names, QTH, and other notes.
Email your completed log in ADIF format to vota@w5wz.com within 48 hours of your final time slot. The subject line of your email should be only your callsign. The proper naming convention for your log file is CALLSIGN.ADI
All approved W1AW/5 operators are expected to observe all FCC regulations, including only operating on frequencies allocated to their license class and at permitted power levels. Violators, may The Old Man be merciful, will be Wouff Honged!
Portable W1AW Rules
Each operator must follow the rules for their own license class.

Stay in the sub-bands that you are legally allowed to operate.
Operators can operate anywhere in the state of Louisiana.

State operations start at 0000z each Wednesday and stop at 2359z the following Tuesday.
Operations are not allowed on the 12 M, 17 M, 30 M, 60 M, 630 M, or 2190 M bands.
Each band/mode combination can be activated simultaneously.

For example, N5OP could be working on 20 M SSB, N5OK could be working on 20 M CW, N5AZQ could be working on 20 M FT8, and N5HZR could be on 40 M SSB, all at the same time.

Each operator is responsible for both starting and ending their operating slot on time! If you are following another operator on the same band/mode, try to locate them and continue operating on the same frequency when your slot begins.
All logs for the week must be consolidated into one ADIF file per operator. Paper logs are not acceptable.

Email your completed logs to vota@w5wz.com within 48 hours of your final time slot.

The Louisiana W1AW coordinator, Scott Dickson W5WZ will manage a schedule to optimize the on-air time for those interested in running the callsign.
When you sign up for a one-hour slot start time, you are also selecting a band and a mode. Signing up for CW on 20m is one slot, and phone and digital modes are two other slots.
Taking a slot on 40m CW does not mean you may use any mode on 40m. You may only use the band and mode you have been allocated, for the time period you requested. You may request multiple slots throughout the week.
Do you want to run another one-hour slot? Request the slot via the Louisiana schedule tool before you start operating. Once you have been approved to operate by the state coordinator, you are ready to go.
We only allow one operator per band and mode at a time. Two operators can not share a slot. For example, W1AW/5 running CW on 7.022 and another station running W1AW/5 CW on 7.042 would be a violation of our agreement.
If you have any questions, please contact the Louisiana W1AW coordinator, Scott Dickson W5WZ. Hamshack Hotline #11885
All other questions should be answered by the VOTA page on the ARRL website.
We are using an online Scheduling Tool.
Follow the instructions below to register and request to operate in our event. Here is a registration guide with screenshots.
Go to the scheduling tool at https://www.ham-qtv.com/
In the top right, register as a new user.

USERNAME = your call sign
PASSWORD = You choose, don't lose or forget your username or password!
User accounts are independent of events, so a user only needs to register one account and participate in as many events on HAM-QTV as they'd like to (subject to event manager approval).

After you have registered, return to the Scheduling Tool.
Locate the event that you wish to participate in, and click the blue title link.
Next, click the blue Request to Operate button on the right of the page title. The schedule manager will be notified of your request. You will have to submit a request for Week 1 and Week 2 as separate events.

The event manager must approve your request before you can select slots.
There isn't a mechanism that notifies you when you are approved.
Please be patient and check back later; the event manager will not be sitting around just waiting for a request to approve.

Once you are approved, at the top right of the screen you may toggle the filter "Events I participate in" for easier access to your events
To schedule time slots, click the blue title link of the appropriate event.

Note that all times are expressed in UTC.
Click TAKE to claim a slot.
If you need to release a slot, click the slot displaying your callsign, and it will revert to TAKE.
There is no save or apply button; you may simply leave the page.
Some have reported that they can't see the UTC column when trying to select slots on the right side of the table. Try this web browser trick: Hold down CTRL and press hyphen/minus. Each press zooms out, and more of the table will fit on your screen at the same time. To return to 100% size, press CTRL+0 (zero).