1/14/2023 – Five operators gathered for the Jan-2023 NAQP CW at W5WZ, competing as a M/2 entry. Past efforts from W5WZ have made the "top ten" box, so our goals were high.
With the improving band conditions, we have been looking forward to the 2023 spring series of NAQP contests. About a week ago, I got sick and didn't feel like doing anything at the station all week.
A few items remain undone on the maintenance list:
Stringing out the feedline for three "non-mowing season" beverages for NW, SE, SW;
Replacing the balun on the KT-34 used for Run2 in-band S&P radio;
After recent heavy rains, the 160 Inv-L is non-functional, cause unknown;
Middle C-31XR TicRing position pot needed replacing (finished 1.5 hrs before contest start);
Need new cable between EA4TX Interlock and K3 at position C;
West beverage is deaf, either shorted transformer or open termination resistor.
As for the NAQP CW contest, we gathered a few more ops than normal: station regulars W5WZ, WM5H along with W5LA, KD5YS, and first time guest op K5TS. We knew we wanted to open on 10 and 15 meters, although many times from our location if those bands are open they are too long to sustain good rates for us. So, with that in mind, we began.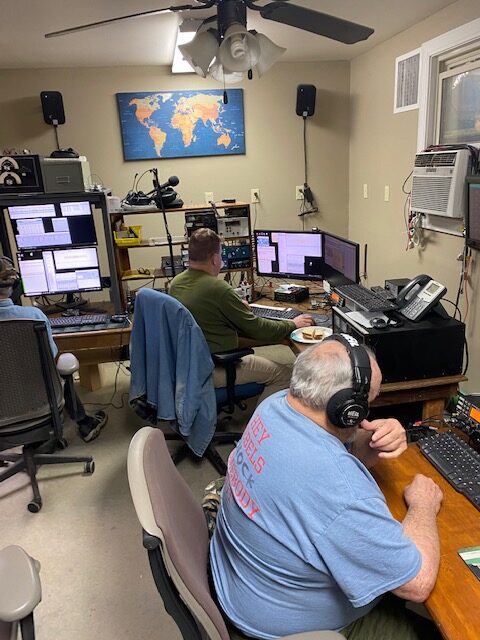 Although we didn't make as many QSOs as we hoped, I think this was as much fun as we've ever had in an NAQP CW, and also our highest score, due to the mult counts on the 10 & 15 bands that haven't been good in several years.
Band QSOs Mults
160: 0 0
80: 318 54
40: 250 60
20: 449 62
15: 307 54
10: 172 36
Total: 1496 266 Total Score 397,936