A late Sunday afternoon QSO with W7IFG on 2018-10-08 via 20M USB yielded an unexpected surprise! I had just completed a previous QSO with intentions to QRT for supper. W7IFG asked for a quick QSO, and I obliged.
Scott told me (his name is also Scott) that he had a QSL card from W1AW/5 that listed me as an operator during the ARRL Centennial QSO Party, and he also knew that the two QSOs on the card were made with me, because he had asked for my home call sign. We briefly discussed how much fun the Centennial QSO Party was for all the participants, then signed off.
The following Friday, Oct 12, I received an envelope in the mail from W7IFG. I was quite surprised to find not only a QSL card for the recent QSO, as well as the original W1AW/5 card!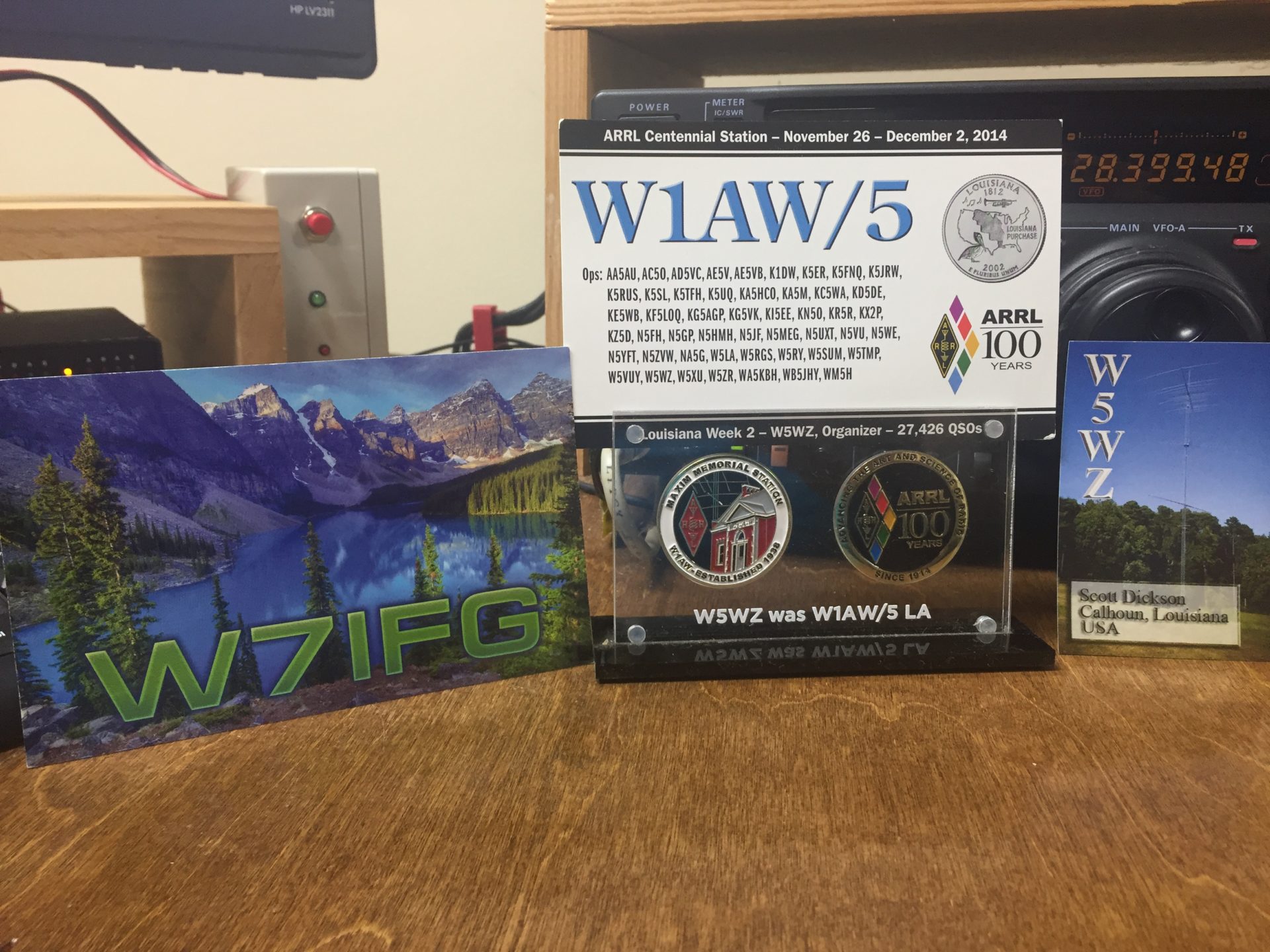 QSL from W7IFG for QSO with W5WZ on 2018-10-08 20M USB, and QSL from W1AW/5 for QSO with W7IFG on 2014-11-xx on 17m USB, with W5WZ as the W1AW/5 operator.
Thank you very much W7IFG!
73, Scott W5WZ