Several years ago I acquired an unidentified tilt-over crank-up tower. Manual winches, it appeared to be about 60 feet tall. The deal was take it down and it is yours. So it has sat behind my shop for about 10 years.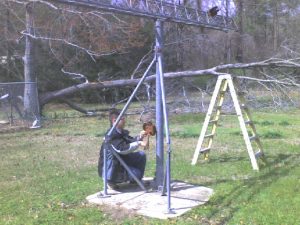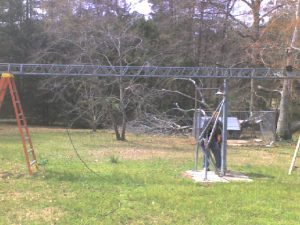 Recently, I saw a picture on the internet of an identical tower, and it was identified as an EZ Way, not that it mattered much to me at the time.  However, the motorized trailered tilt-over crank-up tower that our club has used for Field Day for many years isn't available this year.  Ah-hah!  Now I have a reason to be interested in the EZ Way.  Of course, it was designed to be ground mounted.  But I have a heavy trailer, and began considering the possibility of mounting the tower, temporarily and safely, on the trailer.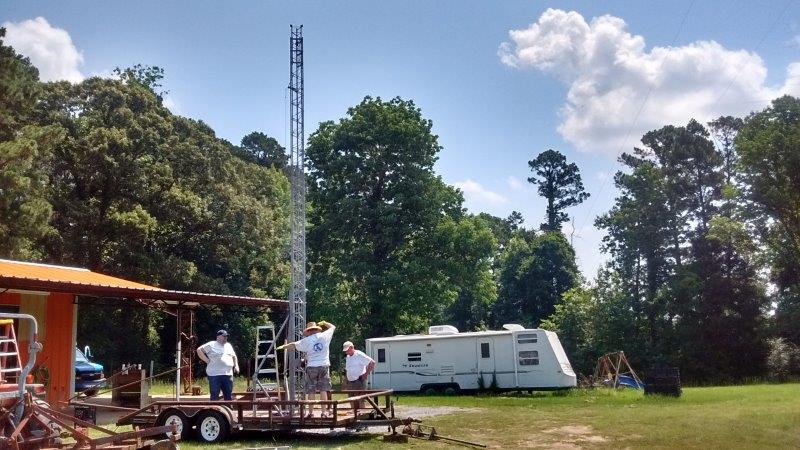 Short story is I reinforced the under frame at the four anchor bolt points for the tower base, and also fabricated a support for the long end of the tower to rest on when in transit.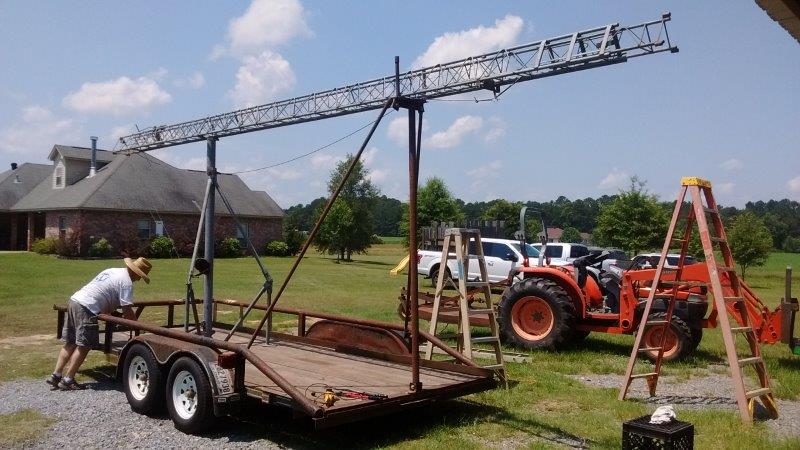 All attachments to the trailer are bolted, so the installation is easily reversible to return the trailer to normal utility use. The project turned out quite nice!
For FD, I don't expect to need to crank up to more than 45 feet. Exercising the KISS principle, I'll install a flat top plate with a 3 ft pipe stubbed up. Then, I can slide the larger diameter mast over it, and rotate it by a pull rope attached to one end of the boom. The antenna will be a KT-34.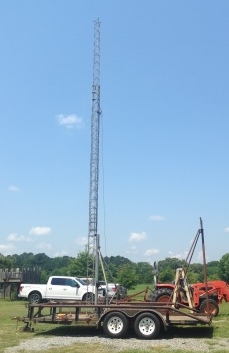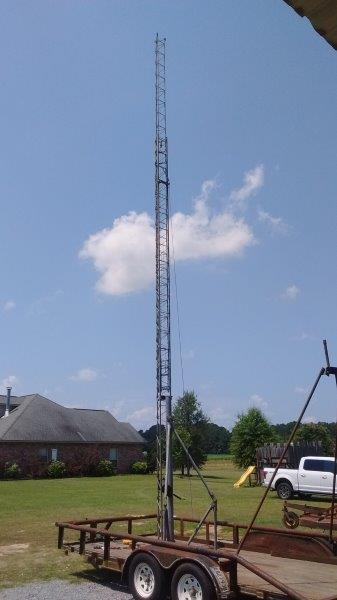 Many thanks to Jim W5LA, Mark K5MSB and Shawn WA5VQP for the helping hands on the labor to make this all possible. 
In 2020, I removed this tower from the trailer and installed it on a homemade Wonder Post.