Keeping your butt in the chair is an important part of contesting. Sometimes the chair is the source of discomfort that leads to diminished BIC time. The chairs in my shack were a mixture of cheap and hand-me-down office task chairs that were not very comfortable.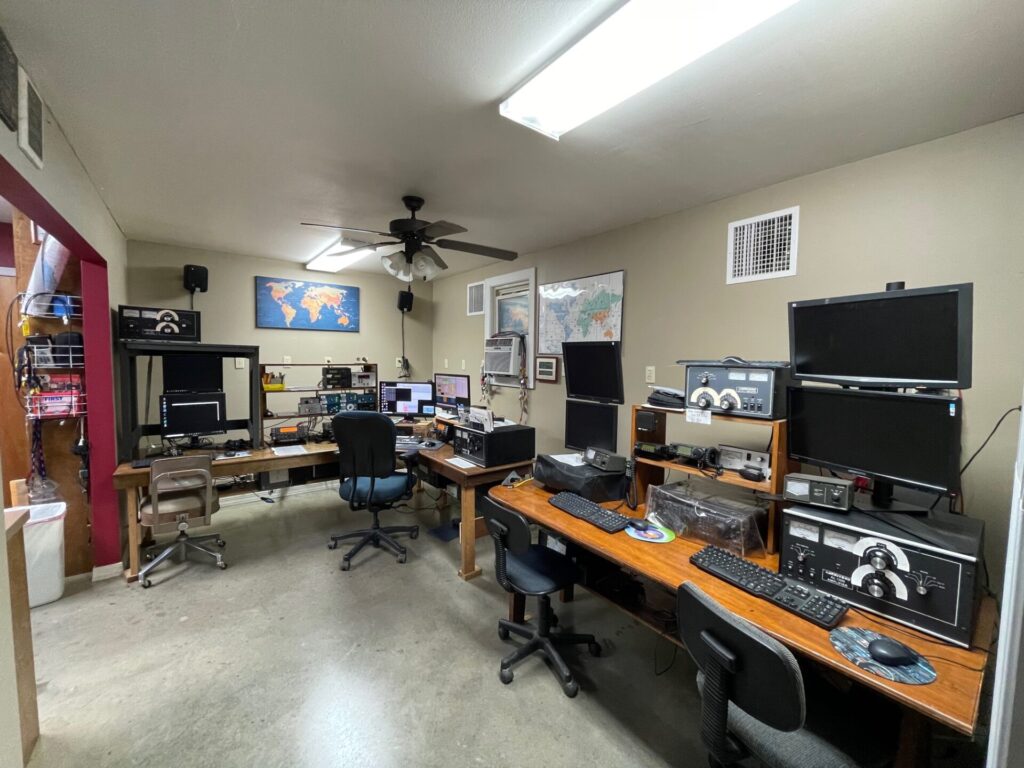 Yesterday my wife KW5MOM and I were shopping for a new bed for the guest bedroom. I saw some used chairs in the corner and asked about them. The proprietor told me they were $50 each. So I made a deal for five of the Herman Miller chairs.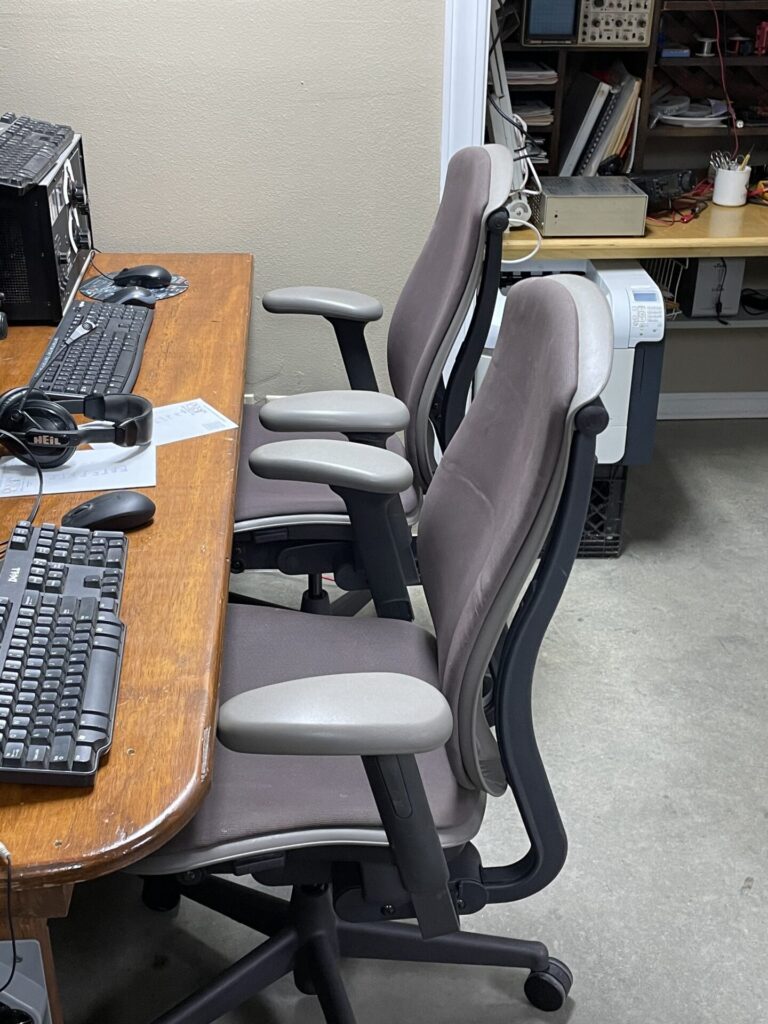 I hope my shack guests will find them more comfortable. At the very least, all the chairs are the same now.
If you have thoughts or experiences regarding chairs for the contest station, please comment below!